TBT | Vegan Pizza in Newfoundland and Labrador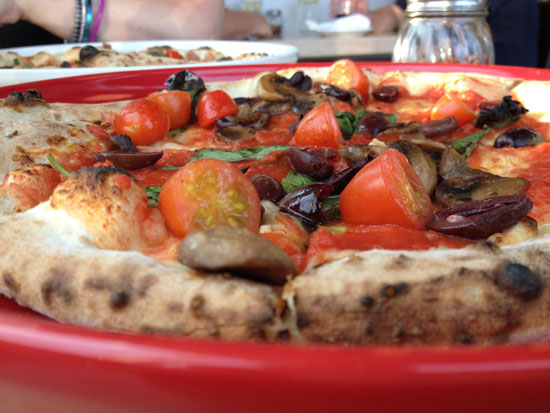 Since I'm still working on pushing the news that the new issue is out, I thought I would make today's Throwback Thursday quick. Plus, ever since I booked my ticket back home to Newfoundland and Labrador, Canada to see family, I've been dreaming about just what I'm going to eat there.
As I've mentioned countless times, I've been eating a lot of beans and rice ever since I left Canada two years ago, and the main reason would be because it's a cheap meal option to make at home and that's the kind of thing I need to be doing while I try to build a reliable income from the magazine.
Oh hey, did I mention there's a new issue available now in the online store???
Where was I…? Oh yeah, beans and rice. Long story short, after making countless meals at the places I've been house sitting, I'm planning on forgetting about my budget a little bit while I'm in Canada because I miss plenty of things that used to be regular meal options for me.
So, just what were some of those delicious options while I was back on The Rock? If you want to find out, I recommend you check out the post I did soon after I left. It covers the majority of the island, and involves plenty of photos.
Jun. 28, 2018
Comments Off on TBT | Vegan Pizza in Newfoundland and Labrador
Related Posts