Vegan Travel | Around the World Through Housesitting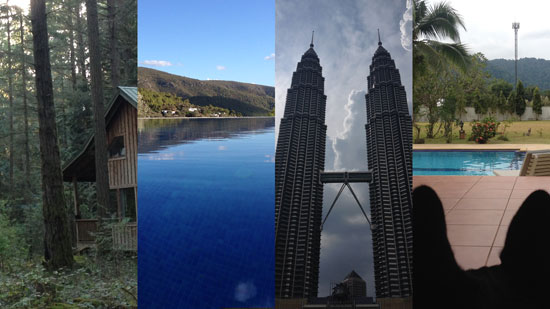 As you'll be able to see from the video, I've been working on this T.O.F.U. Vegan Travels episode for a number of years now. When I first started filming it back in the Highlands on Vancouver Island in British Columbia, Canada, I had no idea just where I was going to go before I ended up back in Canada, but I knew I would come full circle eventually.
Obviously, there's a great deal of privilege in the fact that I was even able to conceive of doing such a thing, and a big factor in making it happen was certainly my parents' desire to have me come home for a bit (thanks for the AirMiles Mom and Dad!), but I also think it's fair to say that I put a lot of work into making it happen as well.
I've had a great time housesitting, and I plan to continue to do it for as long as possible, but it hasn't all been private villas and pools. I've had some ups and downs, and a number of late nights and early mornings thanks to old dogs, demanding cats, cold houses, and more. That being said, if you're in a position to consider it, I do highly recommend you check out Trusted Housesitters. Also, I'll gladly help you out however I can. So, feel free to leave a note in the comments with any questions you might have. Who knows where the answer might take you!
Nov. 19, 2018
Comments Off on Vegan Travel | Around the World Through Housesitting
Related Posts