T.O.F.U. #14 | Now Available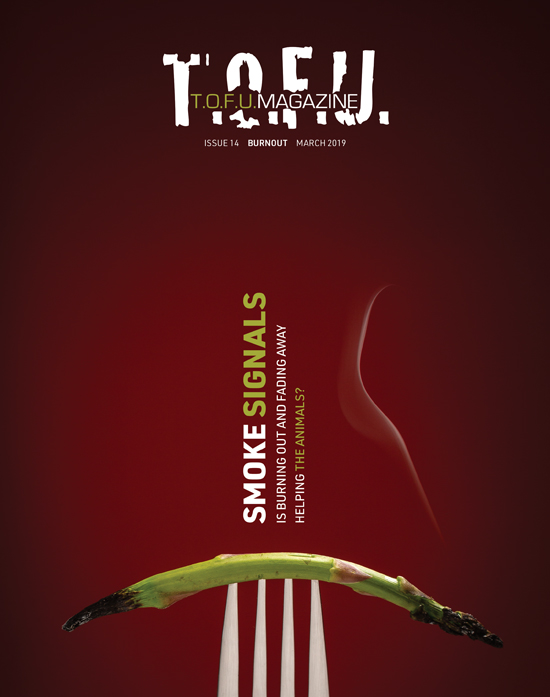 That's right, the day has finally come! The latest issue of T.O.F.U. is now available.
I'm excited for you to see it, so I'm just going to get right to the details. In case you don't know what the issue is about, here's a summary:
Whether it's in a school, a sanctuary, an online community, or anywhere else, burnout is a possibility for everyone, and the fourteenth issue contains the stories of just how it's touched some vegans. From an in-depth conversation with Michelle Carrera of Chilis on Wheels to a reflection on just what it means to lose a rescue animal, this issue helps to illustrate just why we need to talk about burnout and what it is we might be able to do to avoid it.
As always, the issue is available for download through the online store. You can choose your price, including free, and then you'll have access to the PDF. Easy, right?
Download the issue here.
Once you've read it, feel free to drop me a note to let me know what you think. I honestly would love to hear your feedback. 😀
Thanks for the interest,
Ryan
Mar. 19, 2019
Comments Off on T.O.F.U. #14 | Now Available
Related Posts