T.O.F.U. is Now About Cats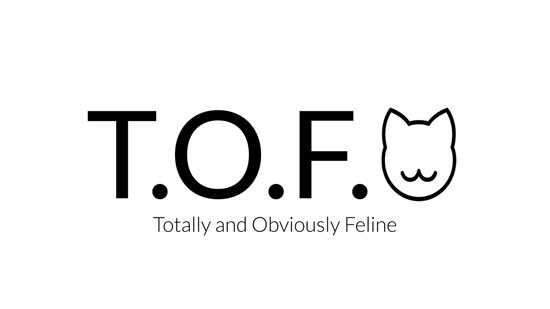 For those of you subscribed to the newsletter, I alluded to a big announcement in the monthly update for March. Well, today is the day I make that big announcement. Below you can find the press release I'll be sending out to various media channels. As well, a sample of the new direction the magazine will be taken is included to give you an idea of just where T.O.F. is headed.
Hopefully, you're as excited as I am for this new direction. As always, feedback is appreciated, so feel free to leave a comment on what you think and whether or not this is what you want!
Thanks,
Ryan
P.S. I've obviously got to rebrand lots of things, but I'll get around to that. For now, I just wanted to get the news out there and start this month off with something excited!
FOR IMMEDIATE RELEASE
After the recent release of its fourteenth issue, which focused on veganism and burnout, T.O.F.U. Magazine has decided to undergo a dramatic change.
"As so many business owners do, I spent a lot of time after the issue's release looking at the numbers to see how things were doing, what could be improved, and all the other stuff you can learn through social media nowadays," says T.O.F.U.'s Co-Founder and Editor, Ryan Patey. "What I came to realize is that people wanted something other than the critical analysis and personal stories I've been filling each release with. When I looked at the engagement on social media, it was clear where my audience's interest was: vegan gossip, new products, and cute animals."
Thus, T.O.F.U. has decided to rebrand itself as T.O.F., which stands for "Totally and Obviously Feline".
"For so long now, it's basically been staring me in the face, and with a new month upon us (April), I would have to be a fool not to give people what they're looking (and clicking) for," Ryan explains. "Plus, as a house sitter for almost four years now, I've got plenty of contacts with cats around the world. Sure, they all eat fish, but lately that seems to get you even more attention in the vegan community."
With its new direction, the next issue of the magazine, instead of focusing on capitalism as previously planned, will now contain plenty of celebrity interviews, product reviews, vegan gossip, and more. All articles will be written by a select group of cats that Ryan has worked with closely in the past, and pictures of them will be used throughout instead of the usual custom illustrations that were done by vegan artists.
"I'm really looking forward to this change. I've been publishing a pro-intersectional, anti-oppression vegan magazine for over ten years now, and even though it was nominated as one of the best vegan magazines last year in the Vegfest UK awards, I always knew it could be better," exclaims Ryan. "The problem was knowing when was the right time to make the change."
For T.O.F., the time is meow.
For Further Information
Ryan Patey
Editor | Co-Founder
T.O.F.. Magazine
[email protected]
About T.O.F.
T.O.F. is an independent publication that caters to the mainstream vegan community by offering a range of cat-written articles covering such crucial topics as new product launches, vegan gossip, and interviews with vegan(?) celebrities.
Related Posts