TBT | Talking Politics With Dan Hanley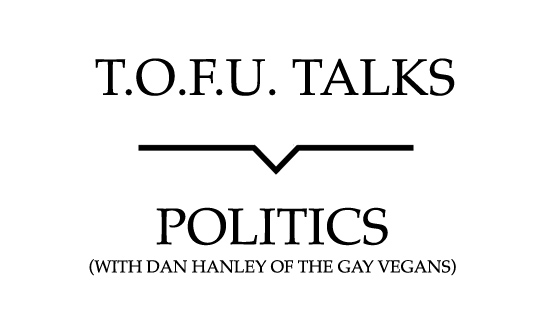 It's hard to believe it's been a little over a year since I talked politics with Dan Hanley of The Gay Vegans and launched the T.O.F.U. Talks series, which I've been hosting ever since.
Sure, there have been some technical bumps, and plenty of late nights or early mornings due to time zones, but I've been having a lot of fun hosting the chats and I've already got a few more in mind for the coming months.
So, whether or not you've been following the series on YouTube, I thought today would be a good opportunity to throwback to the one that started it all. Like so many of the chats that came after, this one has lots of laughs, some serious discussion, and appearances by a few animals that just happened to be hanging around.
May. 23, 2019
Comments Off on TBT | Talking Politics With Dan Hanley
Related Posts