Rant or Rave | A New YouTube Series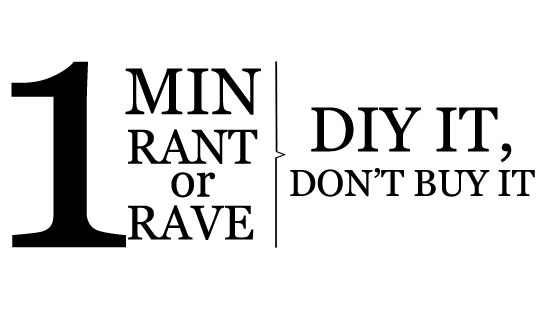 I'm supposed to be doing yard work related to this current housesit that I'm doing just outside of Doi Saket, Thailand, but the rain started an hour or so ago and it's not showing signs of letting up. So, I guess this morning will involve working inside, which is fine by me since I have articles to edit and illustrators to contact for the upcoming issue.
Before I dive into that though, I wanted to bring the blog up-to-date on the latest episode in a series I started earlier this year. Actually, while getting ready to write this post, I realized I had forgotten to share the first episode from a few months ago. So, I guess I'm writing today to update the blog on the fact that there's a new series over on the YouTube channel. Since I'm not operating like Netflix, all the episodes are not posted all at once, but there are two for you to watch right now at least.
Better yet, they're only short, which is sort of the point of the series. Basically, I plan on ranting or raving about different things just to kind of get stuff off of my chest and to see if others share my frustration or love for something. So far, I've touched on fat shaming and those people who respond to "what's the best XX brand?" with "make it at home", and it seems the viewers are on the same page.
Check out the videos below and let me know your thoughts in the comments. I've got ideas for another episode or two, and when I find the time to make them, I'll try my best to remember to post them here!
Aug. 09, 2019
Comments Off on Rant or Rave | A New YouTube Series
Related Posts