The T.O.F.U. grant project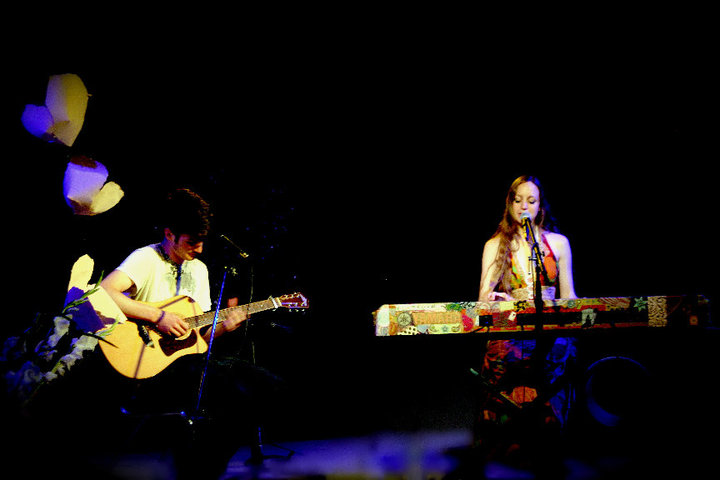 As those on the mailing list already know, the switch to digital-only issues has led to a few changes. One of the best things to come out of it is that we can finally start showing support to other people or groups who are working hard to make the world a better place. Known as the T.O.F.U. grant project, the aim is for a large portion of an issue's advertising income to be presented to one recipient as a thank you for what they do. We hope to eventually open the submissions up to recommendations from readers, but for now we ask that you show your support to the first recipient of the T.O.F.U. grant: The Pleasants.
Those of you who caught the T.O.F.U. tour as we traveled from coast to coast should be no stranger to these two lovely vegans. Although they were billed simply as Amanda Rogers and Mike Matta at that time, the duo has since released an album called Forests and Fields under the name The Pleasants. Described as "Indie Grunge" or "Recession Rock," they just recently finished up a European tour and are now back in America for the holidays. As two vegans who were nice enough to invite me into their van for a month and a half long journey without having ever met me before the tour, I am happy to be able to support The Pleasants as they provide their audiences with an excellent example of how to make the world a better place not only through their art, but also through the way they live their own lives. In fact, you may also recognize Amanda's name from the article she wrote about simple living for the third issue. So, if you have a moment, check out their music and drop them a line. Both Amanda and Mike have other albums available through their past endeavours, which means plenty of new music for you!
Check out The Pleasants here:
Myspace |Â Bandcamp |Â Facebook
Labels:
Do It Together Records (American) |Â Friend of Mine Records (Japanese) |Â Make My Day Records (European)
Dec. 23, 2010
Comments Off on The T.O.F.U. grant project
Related Posts