Behind the lines: Sweets from the Earth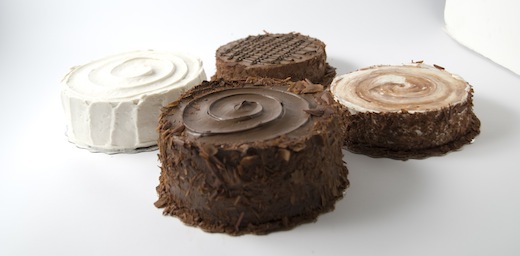 Sweets from the Earth is a great bakery based in Toronto, Ontario. With two facilities (one gluten-free and one nut-free) to serve the sweet tooth of those in the greater Toronto area, as well as retailers throughout central and western Canada, the business that started with the decision of a seven-year old Ilana to go vegetarian continues to provide their customers with sinfully delicious reasons to choose natural and ethical sweets.
Why run a vegan-friendly business?

We love animals and we love that we can feed people delicious treats without harming them.

How long have you been in business?

Eight years.

Favourite part about it?

Having a perfectly good excuse to eat cake every day. Quality control is a very important job!

Anything new people should know about?

Lots of new delicious vegan baked goods coming out all the time. Dec 2010 we launched five new healthy loaves, chock full of fruits and vegetables. Early 2011 will see many new offerings from our dedicated Gluten-free bakery on Cawthra Ave in Toronto. Without giving away anything, expect some new GF muffins and cakes.

Who would win in a fight: Cheesecake or a cookie?

We're lovers, not fighters… we'd compromise with a double chocolate cookie cheesecake.

What's THE thing a vegan has to do in your town?

Scarf down an entire SFTE cheesecake. No plates. Just cake, a few friends and a few forks.
Jan. 05, 2011
Comments Off on Behind the lines: Sweets from the Earth
Related Posts