Shirts now available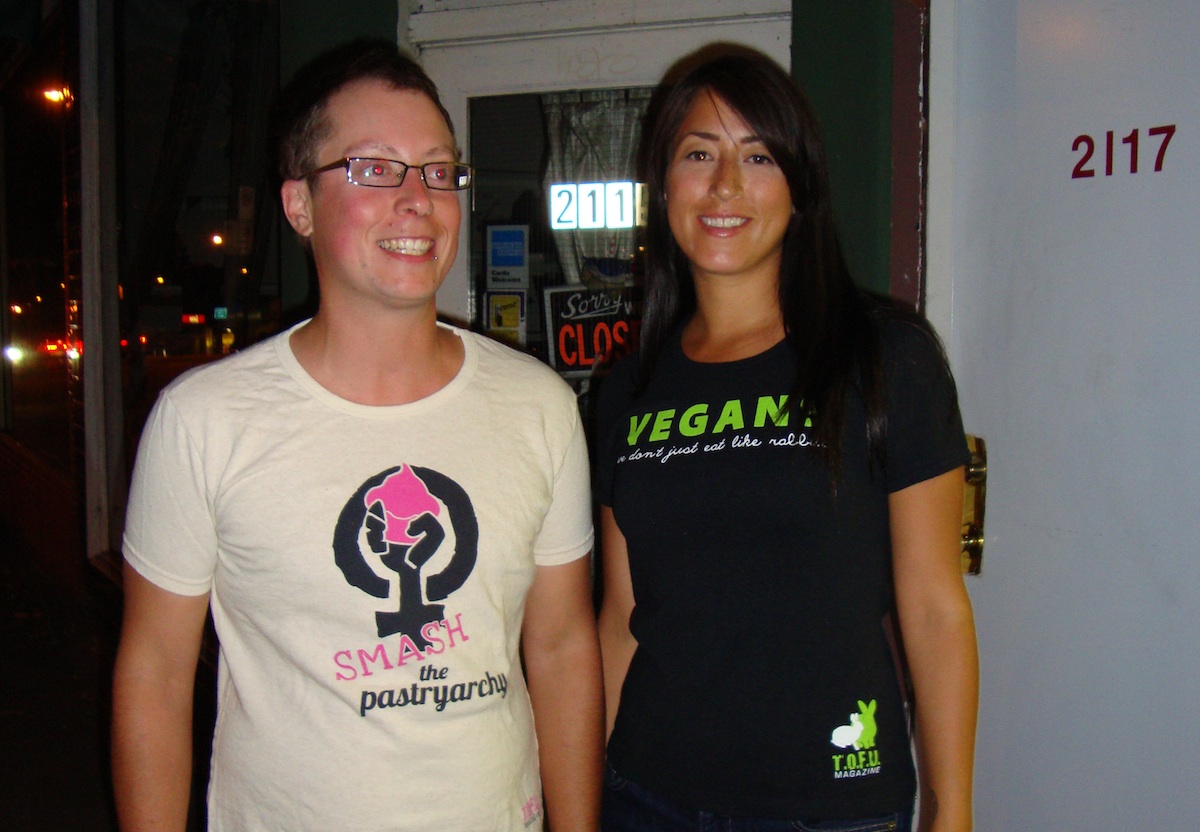 After a fun little photo shoot at the Vegan Pizza House, we finally have a few photos to show you what the 2011 T.O.F.U. tour shirts look like on real people.
We're really happy with both designs, and the shirts themselves are a great hemp and cotton blend that just seemed like a more environmentally-friendly choice compared to typical materials.
So, take a look, and if you like them you best hurry to the store! We only have a small number left, and with the amount of things we have happening around here, we're probably not going to be placing another order for new ones anytime soon.
Otherwise, we're still working on issue six. I know it's taking forever, but we have our reasons, and we hope you'll forgive us once we finally finish it.
Sep. 23, 2011
Comments Off on Shirts now available
Related Posts