Changes to Where Am I Wednesday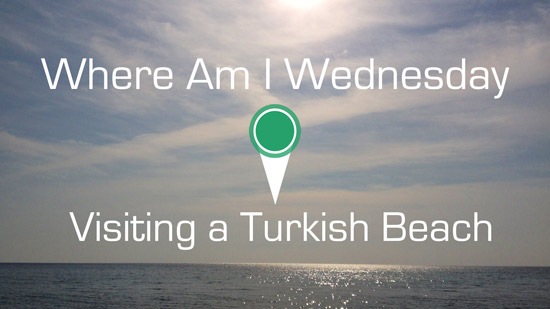 Back when I started my first travel series on the magazine's YouTube channel, I had no idea where I would end up. I also, in some regards, had no idea what would become of the series either. Now, after posting my 21st video earlier today, I've got a better idea of just where things are headed.
Starting last week, I decided to make the series focus on more immediate updates instead of videos that summarize the previous week or two. Personally, I was finding that each episode involved trying to capture a lot of events in one relatively short video, which wasn't really working for what I had in mind when I originally started the series.
So, I've created a new series now that will showcase my travels in a different form. The first one was posted this weekend, and it shows what my sister and I did while we were in Athens, Greece. I've got plans to produce another few related to my time in Greece, and then I'll be working on pieces from Sweden, here in Turkey, and more. Basically, this new series will involve longer content that serves as a summary around my time in certain places, instead of just being a snapshot of where I am at that moment. Chances are, I'll also produce pieces that showcase vegan food, must-see parts of an area, and other (hopefully) interesting topics.
Along with this return to the original idea for the Where Am I Wednesday series, I've also tweaked the logo a bit to make it easier to read on YouTube. If I'm going to changes things, I might as well make it obvious, right?
All this considered, the newest episode provides a short summary of my drive to the beach earlier today. Normally, this might not be much of an event to cover, but I'm doing a house sit that involves a standard/manual vehicle, which I had to drive to get to the beach. Given that I've only ever had to drive a standard during one other sit, and that was my first time driving one at all, today was a bit of an adventure for several reasons.
Luckily, I think it worked out relatively well, but my phone might disagree.
Nov. 23, 2016
Comments Off on Changes to Where Am I Wednesday
Related Posts