WAIW | Bye-Bye Beard?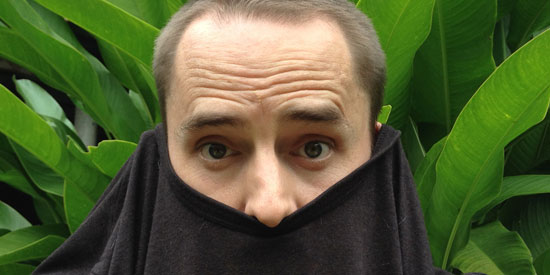 When I first arrived in Chiang Mai, Thailand to start the long-term sit that I'll be finishing this coming Sunday, I ended up celebrating a year of travel outside of Canada by going to get a hair cut (a rare thing as I hadn't paid for a hair cut in years). At the time, I was concerned that the language barrier might lead to the barber thinking I wanted to shave my beard, so I opted just for the simplicity of telling him to shave my head instead.
Now, with an upcoming trip to Kuala Lumpur, Malaysia before I return to Thailand to spend some time on Phuket, I decided I needed to visit the barber again.
This time around, I opted to risk losing the beard for the sake of having it cleaned up…
On a different note, I'm currently cranking The Tragically Hip in honour of the band's lead singer, Gord Downie, who passed away recently. Crying over his death might be the closest I get to being patriotic for my country, and I'm okay with that. If you don't know the band, I recommend you check them out.
Oct. 18, 2017
Comments Off on WAIW | Bye-Bye Beard?
Related Posts