T.O.F.U. #14 | Call For Submissions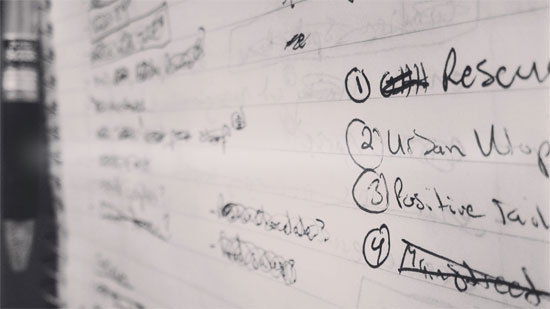 It's been over a month now since the release of the last issue, which I think is enough time to spend promoting it before shifting gears to work on another one, right?
To be honest, I've been working on T.O.F.U. #14 in some ways even before I released the last one, but today I'm ready to put out a public call for submissions.
With that in mind, below you can find the issue summary and the submissions guidelines. If you're interested after reading everything, please feel free to get in touch!
Submission Proposals Close: Monday, August 6, 2018 TBD
Complete Works Due: Monday, August 27, 2018 TBD
About the Issue
As I mentioned when I outlined the focuses for several issues last year, the fourteenth issue will discuss burnout. In the past, I certainly haven't been secretive about my struggles with finding the drive to keep working on the magazine, and I know plenty of friends who have fought with various levels of interest, energy, and other issues whether they were business owners, activists, or some other sort of vegan doing more than just eating their weight in kale.
So, I want to bring those sorts of stories forward.
To be clear, I'm not looking for ex-vegan tell-alls, but I am interested in highlighting stories of people who have backed-out of the vegan/AR scene for their own well-being. I'm also open to hearing from vegan business owners, festival and protest organizers, and anyone else who knows the trials and tribulations of running a vegan business or event and trying to get people to care when they have so many other causes, products, and things to give their time and money to.
Along with these stories, articles that suggest solutions on either a personal or community level are welcome as well. Obviously, given the anti-oppression stance of T.O.F.U., it would have to be conscious of the fact that not everyone can simply take a walk in the forest to relieve stress and other problematic ideas, but I'm sure we can figure out some good advice other than drinking more green juice.
Now, all I need you to do is tell me you've got just the story I want to hear (or maybe something similar). Well, after you read the guidelines, of course.
Submission Guidelines
Be familiar with T.O.F.U. and its past issues. You'll be writing for a (mainly) vegan audience that understands the need for intersectionality and doesn't have to be convinced that animals are our friends. Also, I don't want to turn down ideas because they were already covered in a very similar manner in a past issue.
Send a few ideas, if possible. Together, I'm sure we can figure out a great article!
Quality and quantity. When it comes to contributing, you should be comfortable with writing at least 1800-2500 words. Smaller submissions will be considered, but the aim is to have something more substantial than a blog post.
Original and unpublished content. I don't want other publications mad that I'm running the same piece, and I'd like for my readers to be excited for something new from every author, if possible. Please don't just copy and paste something from your blog into an email.
Be excited. I'm accustomed to sending emails to people multiple times to round-up articles, but I'm not going to chase after you for long.
Eat your veggies. Maybe this goes without saying, but you should be vegan.
No recipes. I'm sure you've got a great one, but there are enough places for vegan recipes these days. T.O.F.U. aims to be a platform for something other than vegan food, even if I do enjoy said food a lot.
Space is limited. I'm more interested in putting out a quality issue rather than one with plenty of pieces, so just because you submit something doesn't mean it will be accepted. Don't worry, if I don't think it will work with T.O.F.U., I just might have suggestions of other magazines you can approach!
As always, submissions don't have to deal with the focus specifically as there is room in the D.I.Y., Activism, and Life sections for other topics to be covered. Along with this, both new and past contributors are welcome to submit ideas. So, if you're interested, please drop me a line.
Finally, just to stress this once again since it's constantly a problem, please read at least some of the past issues of the magazine before submitting your idea. Even just for your sake, wouldn't you prefer to actually know the type of magazine you're trying to get involved with?
Thanks,
Ryan Patey
Editor
ryan@ilovetofu.ca
Related Posts