T.O.F.U. #16 | Call for Submissions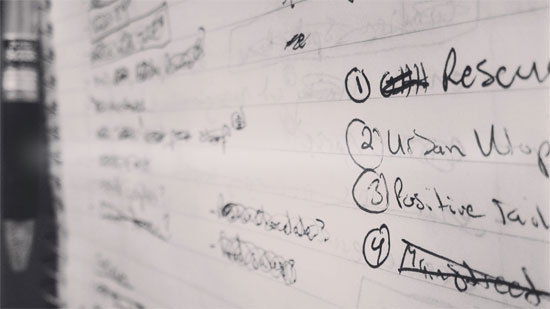 Admittedly, after releasing T.O.F.U. #15 late last year, I wasn't 100% sure if I would do another issue after it. After all, the last two releases had been tough to complete for numerous reasons, and (to be honest) 15 seemed like an okay number to end things on.
However, after sitting on the decision for a bit and working on projects outside of the magazine to try and keep up with my bills, it seems I'm just not ready to call it quits yet.
With that in mind, I'm officially putting out a call for submissions for T.O.F.U. #16, and you can find out all the details below.
About the Issue
Whether it's celebrities from other industries dabbling in veganism for press and the loss of a few pounds (yes, I'm Canadian and I use kilos, but I also love alliteration) or folks making their name from within the vegan and animal rights community itself, there are no shortage of faces and typically thin, white bodies plastered on posters, ad campaigns, and YouTube thumbnails to promote going vegan.
Sadly, this adoption of celebrity culture and hero worship has led to numerous issues, including an inability of fans to accept criticism of the people/organization, the acceptance of statements and pseudo-science without question, harassment and threats of violence against others in the name of an idol, a tendency for white males to obtain and remain in positions of power while others continue to do most of the work, fraudulent fundraisers and disproportionate financial support of the aforementioned white males over those struggling to start or pursue their own activism, and so much more.
It's a problem that has been going on for a long time, but has certainly worsened thanks to social media and the development of influencers. With no signs of it stopping, and plenty of signs that it may only get worse, more light needs to be shed on the issue and what we can do to stop it.
Thus, T.O.F.U. #16 will focus on hero worship and whatever that entails to those who choose to contribute. If you're interested in being one of those people, then check out the guidelines and then get in touch.
Submission Guidelines
Be familiar with T.O.F.U. and its past issues. You'll be writing for a (mainly) vegan audience that is pro-intersectional, anti-oppression, and doesn't have to be convinced that animals are our friends. Also, I don't want to turn down ideas because they were already covered in a very similar manner in a past issue.
Send a few ideas, if possible. Together, I'm sure we can figure out a great article!
Quality and quantity. When it comes to contributing, you should be comfortable with writing at least 1800-2500 words. Smaller submissions will be considered, but the aim is to have something more substantial than a blog post.
Original and unpublished content. I don't want other publications mad that I'm running the same piece, and I'd like for my readers to be excited for something new from every author, if possible. Please don't just copy and paste something from your blog into an email.
Be excited. I'm accustomed to sending emails to people multiple times to round-up articles, but I'm not going to chase after you for long.
Eat your veggies. Maybe this goes without saying, but you have to be vegan.
No recipes. I'm sure you've got a great one, but there are enough places for vegan recipes these days. T.O.F.U. aims to be a platform for something other than vegan food, even if I do enjoy said food a lot.
Space is limited. I'm more interested in putting out a quality issue rather than one with plenty of pieces, so just because you submit something doesn't mean it will be accepted. Don't worry, if I don't think it will work with T.O.F.U., I just might have suggestions of other magazines you can approach!
Submission Pitch Due: Monday, February 24, 2020
Final Draft Due: Monday, March 23, 2020
As always, both new and past contributors are welcome to submit ideas. So, if you're interested, please drop me a line.
Finally, just to stress this once again since it's constantly a problem, please read at least some of the past issues of the magazine before submitting your idea. If I don't know you personally, I'm going to ask.
Thanks,
Ryan Patey
Editor
[email protected]
Jan. 27, 2020
Comments Off on T.O.F.U. #16 | Call for Submissions
Related Posts