WAIW | 3 Tips For A Long Layover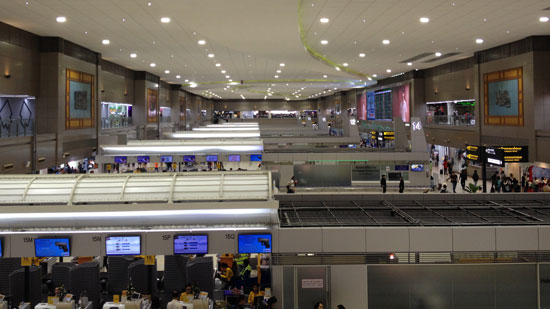 In case you haven't noticed due to my travel videos, I spend a lot of time in airports. For one reason or another, a lot of those moments seem to also happen on Wednesdays, which means they often influence my Where Am I Wednesday videos in one way or another.
In the case of today, I decided to let my early arrival at Don Mueang International Airport in Bangkok, Thailand inspire the episode, and I shared three tips to make a long layover a little easier to deal with.
#1 – Bring Snacks
As I mentioned in last week's WAIW episode, snacks are super important in basically any circumstance, and a long layover is certainly one of them. Basically, bring as many snacks as you can since you never know when your flight will be delayed or the airport you're in will be lacking in vegan options. Ironically enough, I packed too little in the snack category today, and I ended up paying 3x the price I was paying the last two weeks for pad thai on the street when I opted to buy a meal at the airport. Hooray for veg options, but that price hurt.
#2 – Stay Connected
This website has access info for airports around the world. You can download the app, if you're feeling fancy, but you can also scribble down the info from the site for whatever airports you're destined to visit before your flight to make sure you have wifi wherever you are.
#3 – Sleep When/Where Possible
If you need some rest, check out this website for info on where to do just that in airports around the world.
Got any other tips? Share them in the comments!
Related Posts